If you have questions or issues, please don't hesitate to contact our support team. You may reach them in two ways:
Creating a ticket
For issues that require details and evidences, site-specific queries, account related questions etc., it is best to create a support ticket as you can insert attachments and elaborate your concern(s) in writing.
To create new a ticket
Go to Account > Support > Submit new ticket.
Select Ticket type if it is General or Site Specific.
Include a Subject that best describes your issue(s) with a short phrase.
Include all relevant details in the Description section of the ticket.
Upload a file if it is relevant.
Click Submit.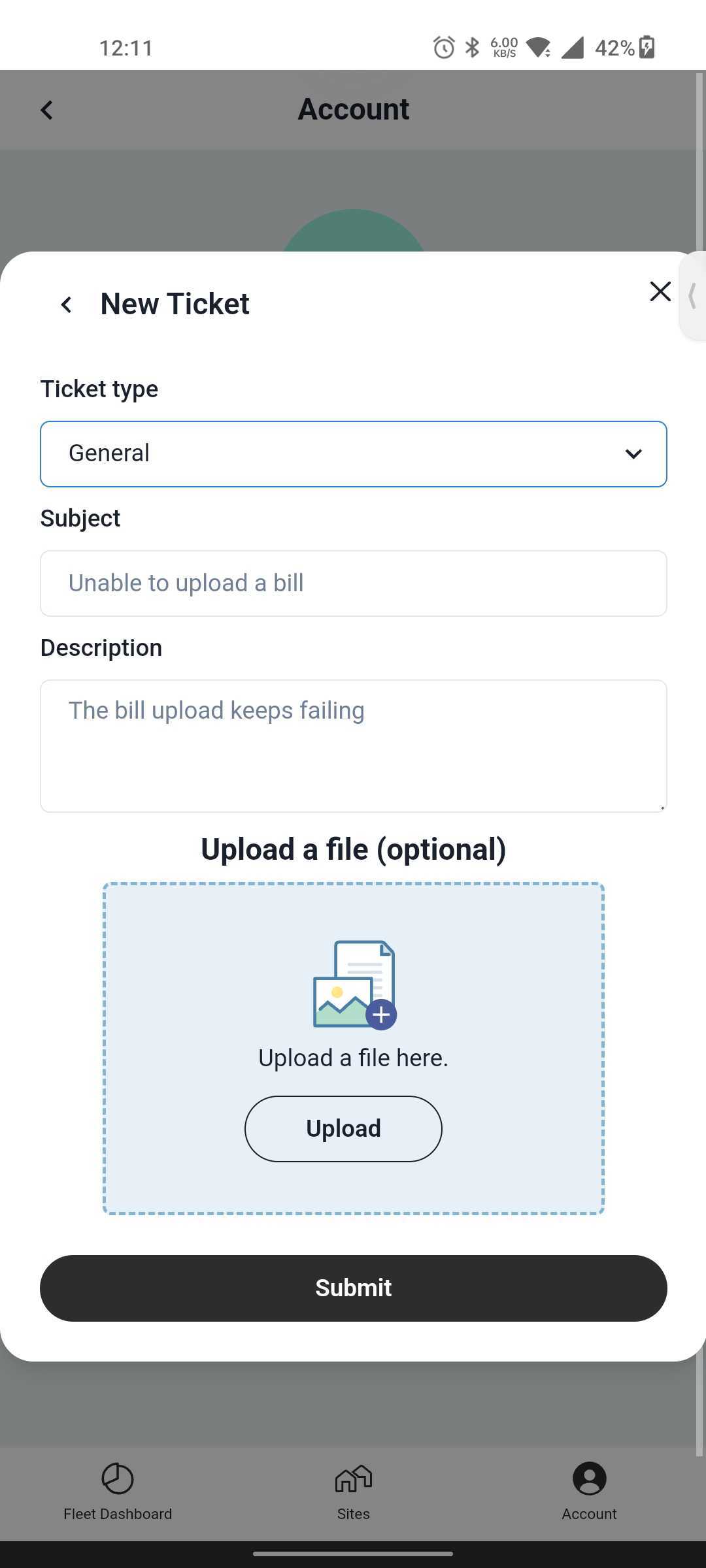 To view/edit an existing ticket
Go to Account > Support.
Select the issue that already has an open ticket.
Read the updates and type in additional details as needed.
Calling the support hotline
For urgent matters such as on the spot support while commissioning, you may call us directly through our hotline 0283109220. Please note that this line is exclusive for installers only. If your issue is not urgent, you may be directed to submit a new ticket instead.