To begin, open the Clipsal Cortex Fleet App. Tap the Plus icon on your screen as shown below: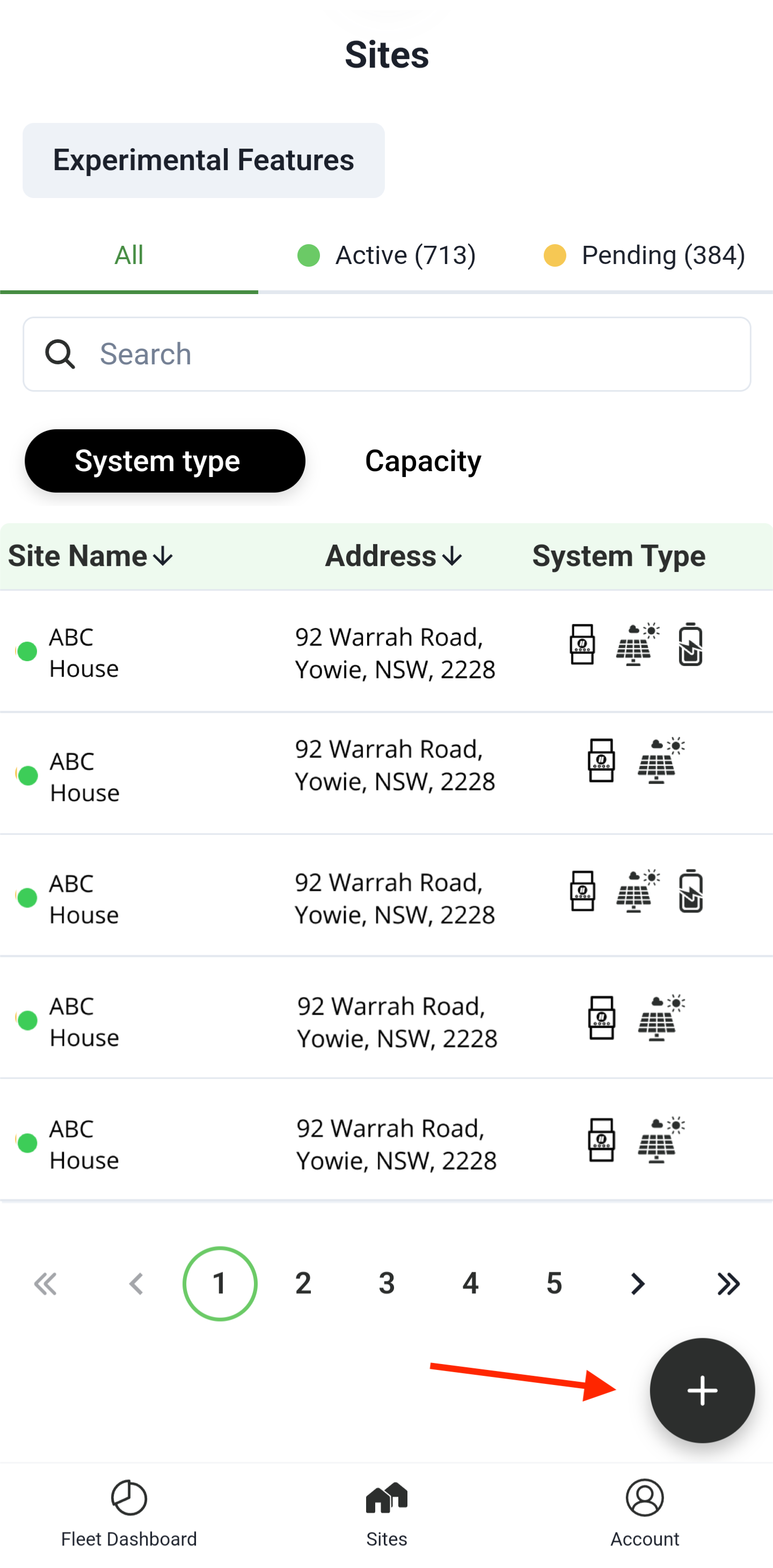 This will then lead you to the next page where you need to enter site specific details. Follow the steps below and ensure that you type in accurate details to setup the site properly.
To add a site
Select the Installation date.
Enter the Site name. Input the customer's name in the field as t

his will be the site name shown in your fleet.

Enter and choose the suggested Site address. If the site does not show up on the suggested list, enter the whole address manually.
Next, tap on Voltage type dropdown and select how many supply phases the site has. This could either be single (1) phase, three (3) phase, or in some cases, two (2) phase.




Note: Please make sure you double check that you have chosen the correct number of supply phases as this will affect the current transformer allocations in the later steps in the site setup.

Then, tap on the Metering configuration dropdown and choose if it is Net Metered or Gross Metered according to the site metering setup. Normally, sites use the Net Metered configuration.
Turn the toggle switch on (green) if there is a Controlled load on site such as hot water circuit on a off peak or controlled load metering.
This completes the Site Details page. Click the Next: System Details button to proceed to the System Details page.